Sierra Madera Meteor Crater Photos
---
Topographic map of the Sierra Madera meteor crater region showing where the photos below were taken from. Map from the US Geological Survey via the Microsoft Terraserver .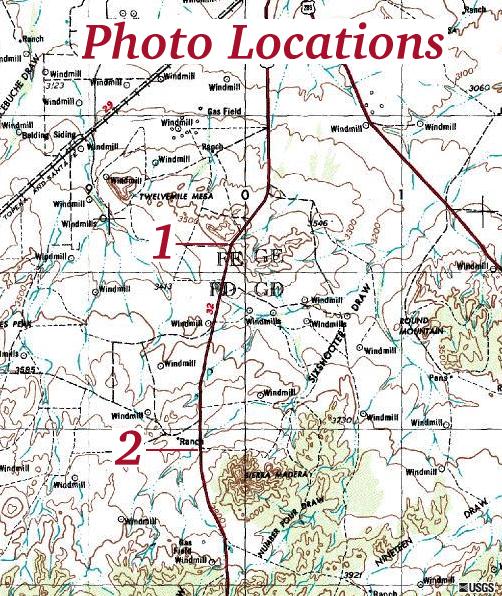 ---
View from the North rim(?) looking South. The central peak is visible to the left of center.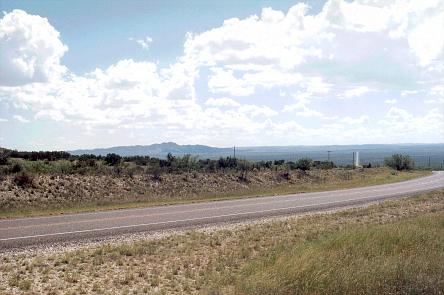 ---
The central peak from almost the closest point on the road.

---